I worked with this pet food company to drive a 2.5X growth in organic traffic, update their website user experience, and develop insightful tracking and reporting.
A family-owned pet food company needed to modernize its marketing strategy to compete with the larger corporations within the space.
I worked with them to overhaul their website, develop an SEO-based content strategy, and create attribution-based reporting to make better marketing decisions.
2.5X SEO growth in 2 years
After setting a solid foundation of high-quality user experience and optimizing existing content, I focused on a growth-oriented SEO strategy.
Content Strategy

Content Optimization

Recurring SEO-based Content Production

Site Speed Updates

User Experience Updates
Website Visits from Search (Annual)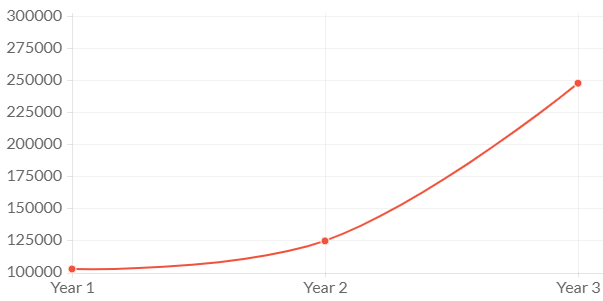 Better analytics and reporting leads to better marketing decisions.
I started by setting up Google Analytics, Google Search Console, and Google Tag Manager.
After understanding the client's goals, I developed a custom report in Google Data Studio that showed performance over time.
Most importantly, I led strategic conversations with this client, offering insights and making recommendations based on the data collected.